---
This wiki is managed by Chris6d. Contact him if you have any questions or concerns.
---
Join the Discord server!
---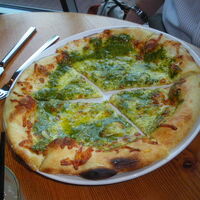 Four Cheese Pesto Pizza This is a quick and easy recipe that is sure to please your friends and family. It uses four kinds of cheese, fontina, cheddar, mozzarella, and goat cheese. It also substitutes pesto sauce for the classic tomato sauce. Click here for the recipe.

What is your the best pizza style?